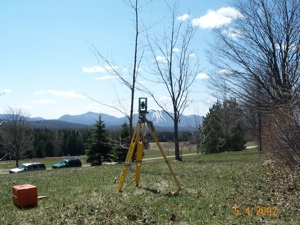 Land Title Surveys
Mortgage Surveys
Land Court Surveys
Property Line Surveys
Sub Divisions
Land Development
Site Plans
Engineering Services
Reid Land Surveyors is a full service Land Surveying & Engineering company whose knowledge and understanding of the industry is backed by 40 years of experience.  At Reid Land Surveyors, we believe that every customer is important, irrespective of the size of the job.  Our customer's get the personalized attention they deserve.  Reid Land Surveyor's was founded by Ralph Reid, a registered land surveyor, whose experience in the industry includes all form of survey and engineering work as well as water and sewer systems.  Mr. Reid has an extensive knowledge and background in local zoning and building specifications which he applies to each and every job.  While other organizations focused on high volume transactions, Reid Land Surveyor's has grown by maintaining strong contacts with the needs of their customers.
With a significant emphasis on conservation issues, Reid Land Surveyors has a complete and thorough knowledge of wetland and Title V requirements.  Such experience is critical when it comes to dealing with Conservation Commissions and Boards of Health.  So whether your needs are mortgage surveys or complex sub divisions, Reid Land Surveyor's is the right choice for your survey and engineering needs.